Una nueva colaboración entre NTT DATA y AWS ofrecerá nuevos productos y servicios para acelerar su transformación en la nube.
Corretaje en la nube
Planifique, adquiera, administre o gestione recursos de TI en todos los entornos de la nube desde diversos proveedores, y reduzca el riesgo y los costos de TI.
Kubernetes con VMware Tanzu
Agilice la implementación de aplicaciones y prepare mejor a sus equipos de DevOps con una plataforma de orquestación de contenedores Kubernetes.
Nube privada alojada y administrada
NTT DATA incorpora las mejores tecnologías para permitir que la infraestructura alojada sirva como extensión del centro de datos.
Nube privada administrada en el sitio
Ofrece un camino claro y sencillo hacia la nube privada administrada. Obtenga acceso a nuestros expertos certificados y experimentados en el mercado vertical y la nube y descargue las tareas de TI de rutina.
Servicios administrados para Amazon Web Services
Proteja, mantenga y optimice su entorno de AWS a través del monitoreo, la automatización y la administración proactivos.
Google Cloud
Servicios administrados para Microsoft Azure
Benefíciese a partir de la gestión integral de su entorno de Azure mediante el uso de una combinación de metodologías basadas en ITIL®, la automatización y las prácticas recomendadas del sector.
Aplicaciones nativas en la nube
Potencie la transformación a través de programas y kits de herramientas basados en resultados para la evaluación de la cartera, la arquitectura y la habilitación nativa en la nube.
Clarios, a global leader in energy storage solutions, faced the challenge of separating from its parent company and implementing a new IT infrastructure. With the help of NTT DATA, they successfully deployed modernized IT services, including hybrid infrastructure and Microsoft Azure, ahead of schedule and under budget.
When we considered our path, we didn't want to just clone our prior IT. We took this as an opportunity to completely transform our IT ecosystem. Thanks to the technologies we deployed, we not only separated ahead of schedule and under budget, but we've also laid the foundation for our company-wide digital strategy.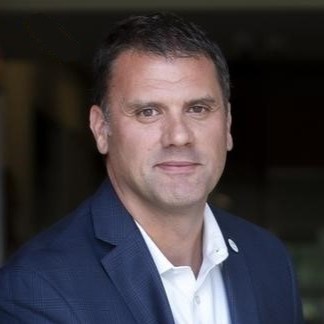 Chad Steighner,
CIO
Clarios