Big Bang or Small Pilots — Finding the Right Strategy for Your Next Smart City Initiative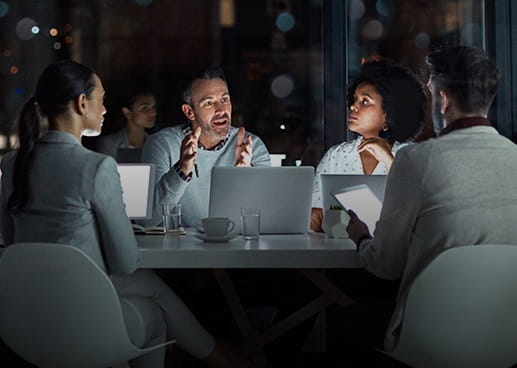 If you are a smart city technologist — and I am including everyone here who creates and implements smart city technical strategy, discovers and designs associated citizen experiences, or develops and integrates the required technology solutions — per Google trends, there are quite a few of you interested and invested in it, despite its ups and downs. Or if you have a technologist role as part of a government organization, citizen science initiative or a private sector organization, you must have come across the following questions:
• Should we be thinking of the larger strategy over the small pilot in front of us?
• Will we be able to make progress if we are stuck in doing one pilot after the other?
• How and when will we make all these pilots scale?
• How should we integrate disparate pilots to create a unified view of data?
• How should we ensure that our short-term success leads to long-term value?
In NTT DATA discussions with the cities and other government agencies, these were some of the primary questions holding cities from prioritizing and planning their smart city initiatives. We have seen cities and agencies with "art-of-the-possible," long-term visions and strategies. We have also seen cities that have been stuck with small and expensive pilots that are no longer viable for scaling and seem to be dead investment. So, what is the right strategy to make a city smart? Should the cities go small or should they figure out the big picture first?
Multifaceted urban innovation, as any smart city initiative is, has numerous factors that make the answers to these questions even more complex. These factors range from city's economic development needs, social fabric, technology preparedness (and above all), citizen needs. What may have worked for one city or agency may not be relevant for another due to the variance in these factors. In the absence of a tried and tested blueprint, the topic of bottom-up vs. top-down innovation remains in debate at different stages in different times.
Anyone who has truly been a part of a smart city initiative, from its conceptualization to scaling, will tell you the answer lies somewhere in between, sometimes tilting towards test-the-viability-first approach and sometimes must-be-the-piece-in-the-big-puzzle strategy. The core philosophy driving a smart city initiative can be any of the following or sometimes a mix of them:
Stakeholder Governed Long-term Approach — A top-down approach with a long term strategy with a focus on getting stakeholder feedback regularly.
Hack-first, Scale-later — A bottom-up approach, primarily used to test new technology ideas, their viability and feasibility in an unknown context.
Managed Performance — An approach that could be applicable to any top-down or bottom-up strategy wherein the performance of the solution is measured not only on the ROI but also other factors such as citizen experiences.
Whether a city chooses a top-down, bottom-up or mixed strategy, any smart city initiative must have:
• A vision and an architecture meant to scale and evolve to a long-term strategy
• An open and modular architecture backbone, which can connect the pilots together
• A roadmap to ensure technological, socio-political and — most importantly — economic sustainability of the initiative
• A unified, city-governed data architecture that can enable cities to derive the highest value from all the data its individual programs and agencies are creating
• A data-driven feedback loop involving citizens, policy-makers, smart city technologists
These guidelines hold the promise of leading short-term successes of smart city pilots, such as NTT DATA's smart safety solution for the city of Las Vegas, to long-term smart city implementations. While the answer may not be one or the other strategy, each city or agency can have its own smart-city charter governed by these guidelines. The unique flavors of this charter come from the city's unique social, geo-political, environmental and economic context. The core philosophies of the charter ensure that the initiatives are scalable and economically sustainable. Enabled by such charters, each smart city technologist involved with any pilot or long-term program, can help in creating a big bang of a "smarter city" through the baby steps of small pilots.