Challenge Accepted – Uncommon Drive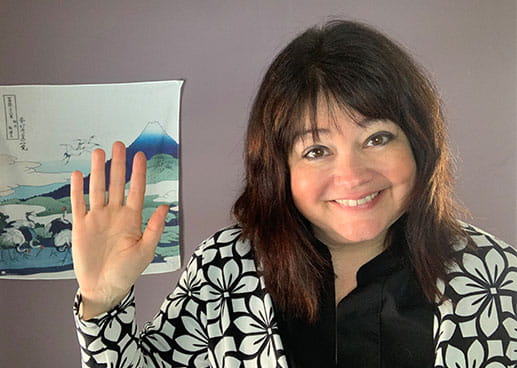 As we prepare to celebrate International Women's Day, I'm reminded of an enlightening story about role models. While I have had a number of role models throughout my life, ranging from Jaclyn Smith, Ruth Bader Ginsberg and my mother, this anecdote actually is about my young niece and her foundational perception of female professionals.
A few years ago, I joined my sister, Maura, and her family, which included my niece Keira, for a bowling excursion. While at the bowling alley, my sister began chatting with a couple a few lanes away that she knew from work.
She summoned her children to come over and say hello to Dr. Frost. My niece, who was four years old at the time, immediately went over to the woman and said, "Hi, Dr. Frost. I'm Keira." Most kids would typically go over to the male of the couple and assume he is the doctor, but Keira has a vastly different frame of reference.
My sister is a doctor.
Keira naturally assumes that the woman is the doctor in the household. It's the type of role model that can instantly change one's perception and also what is attainable. Believing in what is possible for many of us in our future actually starts with what you see, especially at a young age.
I grew up in a blue-collar family of mill girls, milk men and printers. Keira is just two generations removed from the first person in our family to go to college and eventually become a teacher. Her eyes — and aspirations — have been opened in her household alone with her mother being a doctor.
Role models.
I love that my niece is growing up in a time where female role models are abundant and making tremendous strides in gender equality through their significant achievements.
International Women's Day, held annually on March 8, is a global day celebrating the social, economic, cultural and political achievements of women. It also is about accelerating gender parity and this year's theme is "Choose to Challenge." On Friday, March 12, I have the privilege of hosting a conversation with three woman who have each paved a path in the male-dominant sports industry.
Nicole Briscoe is a co-anchor on ESPN's iconic SportsCenter show that entertains millions of sports fans. Sara Price is a professional racer who continues to achieve firsts for women in every discipline of motorsports she tackles. Danielle Shepherd made history when she and her teammate became the first women in INDYCAR history to be on the engineering stand for a championship-winning driver. This is just a glimpse of what they have accomplished in their successful careers. These women have elevated themselves from "Choose to Challenge" to "Challenge Accepted."
Role models.
I've always had an admiration for women in sports, especially for those trailblazers who overcame obstacles to create an example and a path for those who followed. With NTT's involvement in INDYCAR, there also have been a number of women who have made great strides in the male-dominated sport for gender parity across different eras.
Janet Guthrie became the first woman driver to compete in the Indianapolis 500 in 1977 and it opened the door for others like Desiré Wilson and Lyn St. James to be accepted. With the barriers broken down, Sarah Fisher took the baton and led a second wave of female drivers.
At 19, Fisher became the youngest woman to qualify for the Indy 500 in 2000. She still holds the record for the fastest female qualifier for the 500 and also became the first woman to win a pole at a major North American open-wheel event. By 2008, she opened yet another door by becoming INDYCAR's first female principal team owner.
And then Danica-mania hit the sport by storm. Danica Patrick finished fourth in the 2005 Indianapolis 500 and her popularity exploded. She became the first woman to win an INDYCAR race – the Indy Japan 300 in 2008 –and went on to become the most successful woman in the history of American open-wheel racing and now has built a Pretty Intense brand for herself as an influencer.
Role models.
Several more followed Danica, including Simona de Silvestro who will be part of another female movement at this year's Indianapolis 500. De Silvestro will be the driver for Paretta Autosport, which is led by veteran motorsports executive Beth Paretta. Her vision is to accelerate gender parity in the sport even further with the goal of building an all-female organization, from driver to engineers to marketing/PR representatives.
Fisher and countless other female business owners in the U.S. helped pave the way for Paretta. In the U.S. today, more than 11.6 million firms are owned by women and they employ nearly nine million people and have produced more than $1.7 trillion in sales.
Role models.
Paretta Autosport is an extension of INDYCAR and the Indianapolis Motor Speedway's "Race for Equality & Change" that was announced last July. Team Penske will provide technical support to Paretta Autosport in their preparation for the Indy 500 and, more importantly, give this new team a genuine opportunity to be competitive.
This program is a substantial effort to support diversity and inclusivity throughout the INDYCAR industry. It includes a $1 million fund to support internal and external programs as well as initiatives that are aimed at creating fundamental change. Hopefully, it will assist more female trailblazers in the sport and accelerate gender parity. It is one of many reasons NTT is proud to partner with INDYCAR.
Who will be the next to "Choose to Challenge?" Only time will tell.
Read more from the NTT DATA International Women's Day 2021 blog series: