Understanding Our Inherent Value as Equals — Inspiration From the Notorious RBG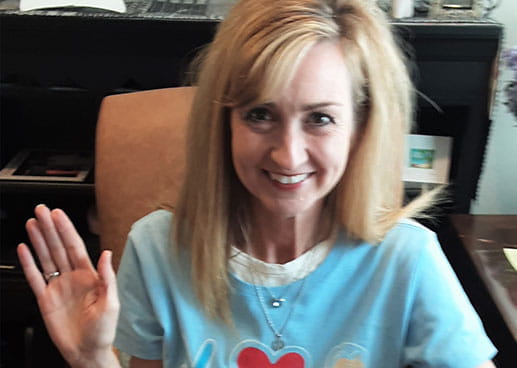 International Women's Day is a globally celebrated event to raise awareness of gender equality and highlight women's achievements. This year's theme is 'Choose to Challenge.' As their website rightly states, "A challenged world is an alert world. Individually, we're all responsible for our own thoughts and actions – all day, every day."
When I think of influential women in history who represent this theme, Ruth Bader Ginsburg is the embodiment of this principle. Starting in her early academic years and through her 27 years as a Supreme Court Justice, she led her life challenging the status quo and inequality. She is one of the few renowned in her field and also celebrated as a pop culture icon, "RBG", with her famous quotes and signature lace collar.
"My mother told me to be a lady. And for her, that meant be your own person, be independent."
— Ruth Bader Ginsburg
Studying and understanding her early life makes it easy to see how it framed her future course. She was accepted into Harvard Law School as 1 of 9 women in a class of 500 men. After being denied the ability to complete her third year at Harvard while living in New York, she transferred to Columbia Law School, where she graduated as co-valedictorian. She was the first female to serve on two major law reviews — Harvard Law and the Columbia Law Review— however, she was denied a clerkship position due to her gender. Ever persistent, she petitioned her credentials and was ultimately hired as a law clerk for a U.S district court judge in New York. RBG also pursued a career in academia. Her first professor position was at Rutgers Law School, where she was paid less than her male colleagues because she "Had a husband with a well-paid job." She taught at Columbia Law School and spent a year as a fellow at Stanford University. At the beginning of her academic career, she was 1 of only 20 female law professors in the U.S.
"Real change, enduring change, happens one step at a time."
— Ruth Bader Ginsburg
Early in her career, she co-founded the Women's Rights Project under the American Civil Liberties Union (ACLU) and served as the project's general counsel. Within the first two years, she participated in more than 300 gender discrimination cases, including six before the Supreme Court. Rather than attempting wide-spread radical change, she pursued a strategy of smaller, specific cases with each victory building upon each other. Her cases also included male plaintiffs — underscoring her belief in equality, demonstrating how discrimination can exist for both genders and how it is detrimental to all.
It is also interesting to note that much of her work and influence was written as the dissenting vote rather than a celebration of a major legislative win. One of her most well-known and publicized dissenting votes was in response to a 2007 lawsuit filed by a female against her employer for discriminatory pay practices. The court ruled in favor of the employer, based on interpretations RBG called absurd. Her dissenting views are primarily credited for the ultimate passage of the Lilly Ledbetter Fair Pay Act of 2009, making it easier for employees to win pay discrimination cases. She is also well known for published dissenting views to protect the Voting Rights Act of 1965, 4th Amendment Search and Seizure rights, and Affirmative Action.
"Women belong in all places where decisions are being made. It shouldn't be that women are the exception."
— Ruth Bader Ginsburg
RBG's career is filled with numerous legislative accomplishments that made significant advancements for women. The central tenet of her arguments was that women and men should not be treated separately under the law. She is credited for achieving significant accomplishments under the Equal Protection Clause of the Constitution. While not as well-known as her work for gender equality, she was also instrumental in the Americans with Disabilities Act (1990) and fighting to protect Native American rights.
It is easy to understand how Ginsburg's accomplishments led her to global notoriety, literally dubbed "Notorious RBG" in 2013 in reference to the juxtaposition of her small stature and her powerful presence. When those of us not in the public eye (or known for a significant accomplishment) think about our presence and influence, it can be somewhat intimidating in comparison — leading one to wonder "How can I impact gender equality and promote women's accomplishments?"
After much reading and thinking about her childhood and career, I understood that her strength did not come from her legislative wins and achievements. Her strength, her 'Choose to Challenge,' was the understanding of her inherent value as an equal. This unwavering recognition of her worth drove her accomplishments — not the other way around.
In celebration of International Women's Day, I urge us to think about our value and influence. We are not just mothers, daughters, and sisters. We are employees, colleagues, mentors, neighbors, and friends. The list goes on. There is power in understanding our influence, knowing that in any one of these roles, we can make a difference. I recently saw a sign in a local antique store that reminds me that my voice matters:
"Half the population is female, the other half was raised by one."
— Author Unknown
Read more from the NTT DATA International Women's Day 2021 blog series: