What to Expect in 2020: John DuBois Answers Five Key Questions to Help CIOs Accelerate Business Growth With Their IT Operations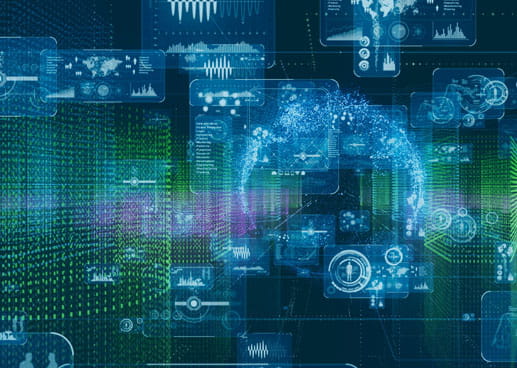 In conversation with NTT DATA, John DuBois, vice president at NTT DATA Services, shares his perspective on what IT leaders should focus on for greater business success in the coming year.
Q: What should organizations be doing to accelerate their ability to provide new forms of business value?
A: Understand and measure IT business value. Organizations need to understand and measure where and how IT can truly add value and innovation to the business. This means understanding how to align their IT initiatives with a focus on revenue growth, employee experience, insight, and productivity with an emphasis on the experience. By understanding where and how technology and processes impact experience and productivity, businesses can focus their IT spending on becoming more agile, faster and connected so they can drive greater loyalty from customers and employees.
Q: Experience is the "in thing," but what experience trend will be the most sought after this year?
A: Employee experience. Nearly everyone has upped their customer experience game in the last few years — now the focus is shifting to the employee. To attract and retain top talent, as well as to continue elevating workplace productivity and ultimately customer experience, IT needs to offer frictionless and flexible work environments that engage and empower employees to do more. In our recent study, we discovered that nearly two-thirds of organizations are still taking a leap of faith when it comes to digital workplace transformation by prioritizing cost over employee engagement in their digital strategies. IT teams should consider incorporating processes like design thinking and journey maps to identify sources of friction and incrementally improve the employee experience. Businesses should also revamp how they measure, monitor and reward IT success. Delivering continuous experience and productivity improvements requires shifting from conventional service level agreements (SLAs), that look at run-the-business parameters like device uptime or response time, to experience level agreements (XLAs) that define and rank success by what matters most to a business (think percentage gains in utilization or revenue growth in a new market). When you start with a definition of the business outcomes that are most relevant to your organization and the ideal employee experience needed to meet that end, then measure the outcomes and experience to guide continuous improvement and reward positive results, everybody wins.
Q: What IT operations trends will see greater adoption in 2020?
A: Convergence of traditional IT silos into productivity centers. As organizations start to focus on delivering ideal experiences first (instead of their underlying IT systems), many will realize that facilitating rapid response and insight will mean eliminating traditional IT silos. As a result, we will see a greater convergence of traditional IT silos into workplace productivity centers that look at what systems, processes, applications, workflow, facilities, and policies are helping or hindering digital business initiatives. We will also see continued consumerization of IT and the adoption of tools that enable employees to be "experience" or "output" scientists that can drive predictive and proactive outcomes. IT leaders should be able to use IT to provide a lens by which they can truly understand where to focus their budgets to drive greater integration, scalability, and security needed to meet their business outcomes. Nearly every organization has concentrated on cloud for the last few years and many are appreciating its benefits. As leveraging cloud becomes more routine, the next step is how to bring this same scalability, agility and speed across the rest of the IT and business ecosystem.
Q: Name three things that IT leaders will need to do differently this year to be successful?
A: Get closer to the business; become insight-obsessed; focus on cultural transformation. IT leaders will need to understand how to converge infrastructure with applications, enable IT with automation and analytics, and work hand-in-glove with the business to measure and manage the individual experience for greater success in 2020. Most of the clients we work with aren't suffering from a lack of data. Their challenge is how to quickly gain insight from the data on hand to effectively implement AI, automation and predictive measures to better serve customers. Breaking down internal organizational silos will result in an even greater deluge of information, but the potential rewards are great for those who invest in systems of insight and continuously look for ways to tap into new customer data. And lastly, to keep a leg up, IT leaders will need to focus as much, if not more, time on transforming their corporate culture rather than the technology itself to address change and foster innovation. Flattening organizational structures, adopting agile processes and moving to cross-functional product teams focused on business outcomes (instead of functional areas like applications and infrastructure) are just some of the ways IT leaders can adapt to drive the transformation of their corporate culture.
Q: Everyone is talking about business disruption; how will IT play into that?
A: Tech disruption will lead to business disruption. IT will be at the forefront of driving business disruption. The companies that understand the importance of IT and quickly build converged workplace productivity centers in support of delivering experiences enabled with predictive automation and analytics will outperform their traditional competitors and disrupt new industries.
Learn more about how you can transform and innovate with agile, intelligent, and automated IT. Visit Digital Operations.