Artificial Intelligence: The Value and Vision for Health Plans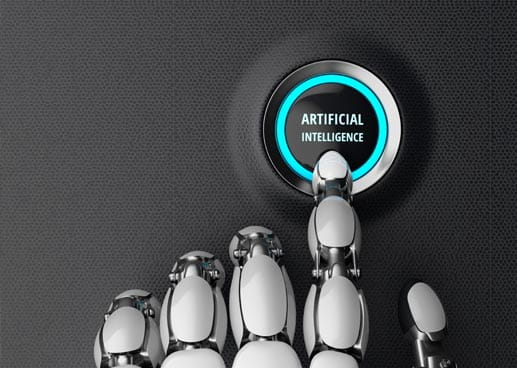 Artificial Intelligence (AI) in healthcare is more than just a topic. It's a mindset. And it has been around for a while.
In the 1960s a Stanford University breakthrough called Dendral (an acronym based on Dendritic Algorithm) was widely considered the first use of artificial intelligence in healthcare. It was built to study hypothesis formation in organic chemistry.
A group of computer scientists and research associates wanted to push the limits of technology and see if machines could think like humans. Some of the scientists on the Stanford team began hypothesizing about AI even earlier, in 1962, in a book called Computers and Thought: A Practical Introduction to Artificial Intelligence. Talk about forward thinking — the first mainframe computer was only invented a decade before.
Fast forward nearly sixty years and AI looks entirely different. While Dendral was never truly embraced by the healthcare community, it sparked a level of excitement about AI that was a catapult of change for the information technology industry. It has taken sixty years for that ripple of change to impact healthcare.
AI is all around us
Today we see AI applications in all aspects of healthcare from enhancing operational efficiencies to predicting clinical outcomes. Industry experts are in agreement that a majority of healthcare executives realize the game-changing nature of artificial intelligence and are increasing investments in AI and advanced analytics.
Health plans are using AI to predict rising risk in member populations, identify potential fraud, and drive member engagement, to name a few examples. At major medical institutions, AI is helping organizations with diagnosing conditions, developing treatment protocols and offering personalized care plans for patients.
AI is helping healthcare move from a reactive model to proactive and comprehensive care. When we think of value-based care and improving care outcomes, use of AI should be at the forefront of those processes and plans. Why? Because AI gives healthcare organizations an opportunity to re-think how they approach and engage members through data they collect and across the care continuum.
Think about how, in our own lives, data is continuously swirling around us. Through social media, how we communicate, smart devices and more, data is being silently collected every nanosecond. The numbers are staggering: 90% of data in the world was generated just in the last two years! At our current pace, there are 2.5 quintillion bytes of data created each day. Of this data, roughly 30% is healthcare related.
What we're hearing from health plans
In the health plan community, data is being collected at this rapid rate and the race is on to analyze data for maximum efficiency.
In a recent research study by NTT DATA and Oxford Economics, 94% of healthcare executives said the effective use of analytics is critical to improving customer experience. However, only 24% have begun data-sharing across the business — a step critical to gathering insights from collected data.
These metrics support what we hear from health plans. Many have stated that one of their biggest challenges is being able to use data as a strategic asset in the organization to have the foundation necessary to deploy trustworthy analytics and AI. Since healthcare data is enormous and growing, AI can take on the challenges many plans face with data volume.
Processing unstructured data and incorporating data from sources like wearables and devices will continue to be a challenge, and AI will be the answer. No matter how big the health plan, or how many members and providers they have, health plans know they must move forward with AI.
Small steps now for a big payoff later
We already know AI will play an increasing role in our industry. Technology's ability to sense, capture and process entirely new kinds of data in ever richer detail is yielding massive breakthroughs leading to transformations in how care is delivered right down to how healthcare companies conduct their business.
Health plans can take a cue from what we learned about Electronic Health Records (EHR): early adoption is crucial and you can never plan enough. In fact, early adoption of AI will help move healthcare to the next level — from data collection and management to insightful actions. The process will be a learning experience for health plans with many questions along the way, including governance, strategy and security, to name a few.
No single company will have the answer (nor should they). The AI community is and will continue to be a collective of eager and creative thinkers, just like it was many years ago at Stanford University. The only question will be, "Who's onboard for this next revolution in healthcare information technology?"
As an organization, NTT DATA invests $2 Billion annually in R&D, including Artificial Intelligence. We can help your health plan prepare for the future in AI.