Five Critical Steps to Office 365 Success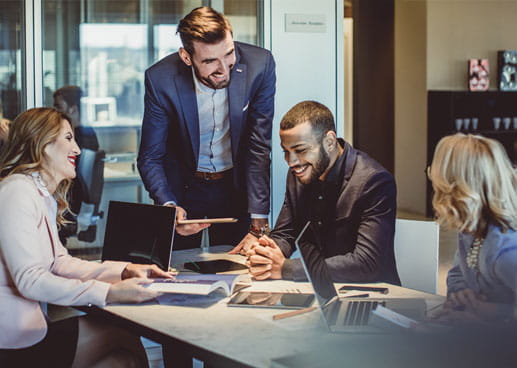 Migrating to Microsoft Office 365™ applications is a significant step for any organization. It opens the way for new work practices and new business tools, and it provides opportunities for empowering the enterprise. It allows a workforce to be more collaborative and more mobile, and provides access to documents from anywhere, on multiple devices. So, why are there still companies not deploying it?
NTT DATA recently won an award for the migration of Microsoft services to Microsoft Office 365 for Lufthansa Group. Over six months, NTT DATA migrated more than 45,000 mailboxes resulting in increased staff productivity through email access via the cloud, improved service uptime and reduced infrastructure costs through significant decommissioning of the legacy Exchange On-Premise estate solution.
The business case for migrating to Office 365 is compelling because organizations are increasingly looking to their corporate IT departments to enable digital transformation. At the same time, they're dealing with elevated cost pressures from aging infrastructure, increased compliance and security demands, and a more IT-literate user base that demands the latest software. Microsoft delivers a continually evolving, evergreen, cloud-based suite of products that can reduce your infrastructure costs by as much as 45%.
If you're tasked with deploying Office 365 within your organization, you'll find that it's relatively easy to set up a new Office 365 tenant — provided you have the correct services and security information. Despite the business case, some companies struggle to begin — or stall out — before finishing migration due to organizational complexities that range from infrastructure to compliance and security. NTT DATA Services has been working with clients on large-scale, complex deployments, helping them address some of the challenges they will face and we wanted to share some of those learnings to avoid delays, additional expenses or even a complete halt to a project.
Secure your data: One of the business's most valuable assets is its data. When moving your organization to Office 365, data should be an essential consideration at every stage of the integration. Keeping data secure isn't optional, nor is security. The range of threats increases all the time. Spam and viruses should be detected and addressed, and Microsoft Exchange Online Protection will help with these concerns.
Review your environment: Office 365 puts unique demands on the network; it requires increased bandwidth for synchronization with Outlook, OneDrive, software updates, template downloads, and more. For many organizations, this leads to a significant increase in required bandwidth. A rule of thumb is to expect a 40% increase in network traffic.
Create a project proof of concept and pilot: It's just as important to define a proper proof of concept and pilot project that not only covers a broad base of business users, job functions and locations but also tests your security, data migration, access (local and remote) service functionality and collaboration capabilities.
Communicate with your users: User adoption is key to success. Users need support to take advantage of the new services.
Provide mobile access: When switching to Office 365, organizations must identify current and future mobile needs and make sure their mobile device management (MDM) and mobile application management (MAM) solutions support these needs.
Businesses today need productivity services that help their users get more done from virtually anywhere while maintaining security in the face of ever-evolving threats. Office 365 supports both needs at once in a highly secure, cloud-based productivity platform. Many challenges will arise when moving your data to the cloud and securing it. Some will be resolved easily, while others could delay or even stop your project.
NTT DATA Services can work with you to create a detailed assessment of your current on-premise infrastructure and Office 365 tenant readiness state, as well as make recommendations based on Microsoft and industry best practices and assist in your adoption of Microsoft Office 365.
Want to know more? Download our white paper Deploying Microsoft Office 365: Are You Ready?