Why NTT DATA is Sponsoring the Women in IT Awards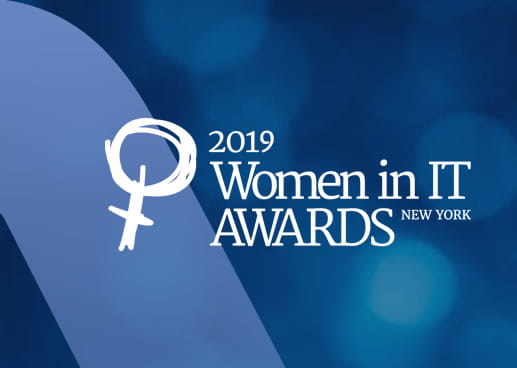 NTT DATA is a proud sponsor of this year's Women in IT Awards in New York City, and I'm thrilled to tell you why we are so excited to be a part of this great event.
In some respects, as a global company, diversity is a mandate, as our global resources work in tandem to help solve our client's biggest challenges. However, in technology especially, women still have a long way to go. Most notably, despite being half of the workforce in the U.S., women make up less than 20% of our industry — and an even smaller portion of leaders.
However, one of the many reasons I'm proud to work for NTT DATA is how we support the talented women on our team with a genuine commitment to diversity and inclusion.
Just this month, as we celebrated the 108th International Women's Day, NTT DATA announced that women's empowerment will continue to be a primary area of focus for the company. To that end, the company's pledge is exemplified by the employee-led "Women Inspire NTT DATA" (WIN), which has thousands of members in eight countries, including five locations in the U.S.
One of the women leaders who helped launched WIN in the U.S. was our own Kim Curley, who I'm proud to announce will represent NTT DATA Services as a finalist for Business Role Model of the Year at the Women in IT Awards ceremony this March. Kim, who was recently featured as "Game Changer," is our Senior Director and Practice Lead for People, Process and PMO for our FS&I business, and helps clients focus on the people side of business when dealing with change.
Lisa Woodley and Megan Geyer have also been named finalists in the categories of Digital Leader of the Year and Young Leader of the Year respectively. Both Lisa and Megan are outstanding representatives of NTT DATA who help emphasize the importance of customer and employee experience to technology innovation, which in turn elevates a brand and drives business value.
In addition to cheering on our own team members, NTT DATA values partnering and supporting companies who also feature strong women leaders. For that reason, we worked with our existing clients to nominate them for this year's Women in IT Awards.
Catherine Allegra of Markit Digital is one such leader. A finalist for the Editor's Choice Award, Allegra's story began when she co-founded Wall Street by Fax in 1991, which at the time was incredibly disruptive technology that allowed traders to receive "real-time" company and stock information. The company has changed names over the years, but it has always remained at the forefront of defining technology for the financial industry under Catherine's steady leadership.
We are also honored to have nominated Monica Moore, SVP, Distributed Systems Development at Elavon for Future CIO of the Year. Monica is the embodiment of a female success story in technology. As a native Venezuelan, it was her accent that stood out amidst thick southern drawls when she moved to Tennessee for college to study computer engineering. However, Monica's quick ascent has been an inspiration to all the women who will follow her, as she leads critical business applications across seven countries, which is in part why she was recently named one of the Top Latina Technology Business Leaders by TechLatino Magazine.
In addition, I'm humbled and honored to attend the awards ceremony alongside these tremendous women as a finalist for Business Leader of the Year. Our entire team is thrilled to formally recognize a few of our women leaders and great clients, and I personally feel privileged to work with each of them. Not only are all five of them exceptional at what they do, they demonstrate how a diverse set of viewpoints can redefine success and strengthen a company's ability to be successful in the historically male-dominated field of technology.
Prior to the awards ceremony, the Women in IT Awards will hold the event's first Summit that will feature numerous industry leaders speaking on today's most important trends in the technology industry. As part of that event, our own Uma Narayanan, will be speaking on a panel about the benefits and challenges of artificial intelligence, and she is on the agenda with globally recognized companies, such as Microsoft, Uber and GE.
Last, but not least, NTT DATA is also a proud sponsor of the CTO of the Year Award, which will recognize a female CTO who has demonstrated particular innovation, IT excellence and leadership in the last 18 months.
We hope you'll join our team in celebrating women leaders in technology at the Women in IT Summit & Awards ceremony, but if you can't make it, take a few minutes to tell us about a woman who inspires you on LinkedIn, Twitter or Facebook using the hashtag #WomeninITSummit.