We Have Winners! IoT and AI Dominate San Francisco and Boston NTT DATA Open Innovation Contest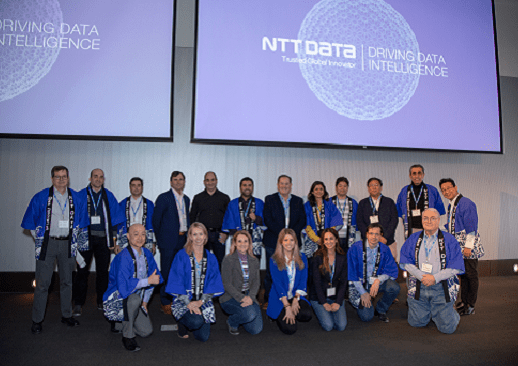 For decades, the concept of Moore's Law has been applied to technology. From an observation about how the number of transistors will duplicate every two years to the acceleration of digital solutions, the concept of Moore's Law has been the driving force behind why IT companies invest in research and development. NTT DATA Services is no different. That's also why, for the past nine years, NTT DATA has hosted the NTT DATA Open Innovation Contest, which I like to think of as a global journey of discovery into new and exciting ideas. This year's Open Innovation Contest 9.0 includes global contestants from 20 cities and 18 countries.
NTT DATA Services recently hosted two regional preliminary contests on either side of North America, inviting and hearing pitches from startups determined to "change the world" through advancing what we think of when we think of IT. This platform helps discover disruptive ideas and supports innovations that have true potential to change the world. The winners get an opportunity to see their idea become a business reality by working with NTT DATA experts and gaining access to our facilities for three months.
NTT DATA is a natural fit for this type of idea exchange. In May 2018, our company celebrated our 30th anniversary and revisited our corporate vision. Since then, we have grown into our new corporate tagline: Trusted Global Innovator, as we continue to encourage a strong culture of innovation that includes research, publication and other disruptive initiatives.
In late January and early February, we concluded the North American leg of the contest in San Francisco and Boston, where a total of 19 contestants presented solutions. These included cutting-edge technology, including blockchain, AI, IoT, AR/VR, sensors and analytics to help solve challenges faced by banks, governments, healthcare and more. Both events included NTT DATA clients, industry leaders, venture capitalists, media personalities, analysts from HFS Research, 451 Research, Ovum, and business leaders from our parent company, the NTT Group.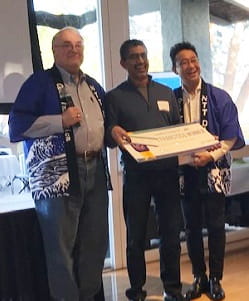 It's a win for all involved. In exit surveys, contestants expressed how much they learned about NTT DATA, and how open and welcoming the company is to new ideas for research and development. Over the years, judges have come away from the pitches excited about how startups are applying disruptive technology to solve practical issues many businesses face in the digital age. And media and analysts gain a better perspective of the possibilities and outcomes of an open exchange of ideas that will advance and accelerate technology solutions.
Regional winners IoTium, in San Francisco, and Catalia Health in Boston, were selected by a panel of judges including entrepreneurs, business leaders, and NTT DATA executives. Other awards went to finalists MotionLoft (Judges Award) and Filament (SDGs Award) in San Francisco, and Global Vitals (Judge Award), HealthNextG
IoTium was selected for its software-defined converged infrastructure for edge IoT solutions. The company provides a managed secure network infrastructure for the Industrial Internet of Things (IIoT). Their Network as a Service (NaaS) solution is designed for the building and industrial automation, enabling companies from a number of industries securely connect legacy onsite systems to cloud-based applications to leverage new analytics, machine learning, and predictive analytics applications at scale.en Technologies (Zamma Award), and Swappl (SDGs Award) in Boston.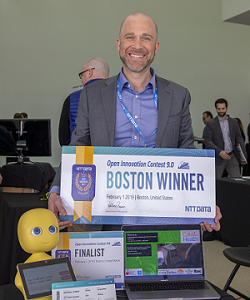 Catalia Health brings together artificial intelligence, psychology, and medicine to create continually improving patient engagement and help address ongoing healthcare issues in an effective way. Their cloud-based platform delivers unique conversations to patients through various channels including mobile apps, a web interface, and an interactive robotic coach.
The contest now moves to Japan, where both Iotium and Catalia Health will have the opportunity to compete against other regional contest winners and present their solution during the Grand Finale on March 13 and 14.
Over the years, we have partnered with the winning startups to make internet banking more convenient, explored the use of AI and blockchain technology for social change and supported AI-based solutions that understand natural human gestures and facial recognition. Take a look at past winners and how we supported them. And follow this page to know more about all regional winners.
NTT DATA's culture of innovation is only bested by our commitment to client success; providing insight solutions and outcomes that meet their needs and drive business growth. With our commitment to our clients, we continue to push the boundaries of possibility, owning up to our promise as a trusted global innovator.