S/4HANA — The Big Why, Part One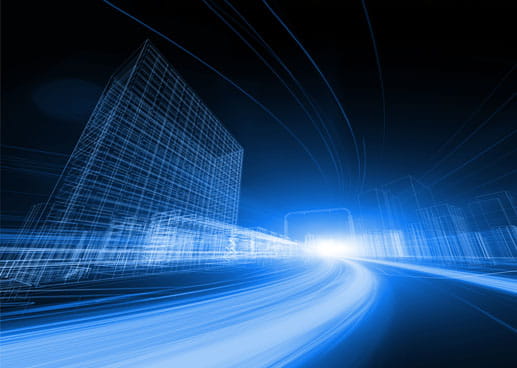 S/4HANA? No small question
Tens of thousands of companies rely on the SAP Business Suite for their critical business operations. With maintenance for SAP ECC slated to end in 2025, most of these organizations should be preparing to move to SAP S/4HANA. However, according to SAP, only 9,500 customers have adopted S/HANA since its launch in 2015. Of these, ASUG reports, only around 1,500 — or approximately 15% — are actually live on the new digital core.
Clearly, the vast majority of ECC customers are struggling to justify S/4HANA adoption from a business case perspective. Concerns about the cost, complexity and time required by the project are widespread. More critically, CIOs and business leaders are having difficulty grasping the overall business value — the big WHY? — that justifies moving to SAP's new digital core.
Let's be honest, adopting S/4HANA is a big deal, a major initiative that impacts all aspects of business. It is different from a single self-contained project (like an upgrade or a database migration) and will involve your entire IT system landscape – from architecture to applications to all of the processes mapped within. In many respects, adopting S/4HANA represents a full-scale digital transformation initiative, meaning there's a lot to consider.
S/4HANA = transformation
72% of senior leaders surveyed by IDG Research say they view digital strategy as critical to their organization's success. As reported in Forbes, by 2018, 67% of the CEOs of Global 2000 enterprises will have digital transformation at the center of their corporate strategy.
However, according to a recent survey, only 50% of companies are successfully executing on their digital transformation strategies despite demonstrated efforts and investments.
This disconnect, and S/4HANA's less-than-blistering uptake, makes one thing clear — CIOs and business leaders are overwhelmed by the massive scope, frenetic pace, and numerous, ever-evolving advanced technologies transformation entails.
Just the same, digital transformation is NOT optional. It is the commitment every business enterprise and public sector organization must make to ensure its relevancy, its survival. Disruption is rampant. No one is safe. This is the reality of business today. The time is now to move forward with your purposeful digital transformation journey.
American Enterprise Institute, a public policy think tank, paints a dire picture for businesses slow to transform. Of all the firms that started on the Fortune 500 list in 1955, almost 90% were no longer on it by 2017. And since 2000, 52% of the list is gone according to AEI.
S/4HANA — the big why
Truth be told, there is no single, silver bullet for justifying transitioning to S/4HANA. While S/4HANA's lower TCO and easier maintenance are certainly appealing, these gains by themselves are likely not enough to inspire sign-off. Rather, it is the cumulative value S/4HANA delivers across key transformational categories that makes adoption both compelling and essential.
To help our SAP clients better understand why they should make the move to S/4HANA, we guide them through a detailed and comprehensive evaluation of how the key transformational categories yield dramatic, immediate and measurable business value.
In Part One of this article, I'll explore S/4HANA's value proposition across big data and real-time, operational intelligence. Tune into Part Two of "S/4HANA — The Big Why," where I'll closely examine three additional value categories: decision support, simulation and automation, data warehousing and data marts, and business process performance & simplification.
Acquiring, analyzing and acting on big data
SAP S/4HANA means that as an enterprise you will not have to ignore opportunities involving big data or internet of things. You can tap into insights from any data set of any size with sub-second results to drive effective decisions, boost performance and tap new revenue streams.
Deriving actionable insights — correlations, trends, outliers, etc. — in real time from terabytes of big data — operational, transactional, structured, unstructured — is vital to success for businesses of all sizes across all industries in today's increasingly global, hyper-competitive, always-on, Internet-of-everything business world.
To be sure, big data has become big business. Data monetization has become a major source of revenues. According to IDC (as reported by Forbes), revenue growth from information-based products will double the rest of the product/service portfolio for one third of Fortune 500 companies.
However, according to Forrester, on average, between 60% and 73% of all data within an enterprise goes unused. Moreover, according to the NewVantage Partners Big Data Executive Survey 2017, 95% of the Fortune 1000 business leaders surveyed said that their firms had undertaken a big data project in the last five years. However, less than half (48.4%) said that their big data initiatives had achieved measurable results.
Clearly, organizations are facing some major challenges when it comes to implementing their big data strategies. In fact, the IDG Enterprise 2016 Data & Analytics Research found that 90 % of those surveyed reported running into challenges related to their big data projects.
Powered by HANA, S/4HANA makes large data loads and complex business models easier to manage and process, enabling organizations to seize business opportunities from big data in the digital economy.
Real-time, operational intelligence
S/4HANA empowers your business to 'Go Digital' by connecting people, processes and things to generate business intelligence across a range of key business activities, delivering real-time, continuous insights to business users across your enterprise.
Organizations that effectively harness BI/analytics will be able to create significant value and differentiate themselves, while those that stall on this front will find themselves increasingly losing ground and making futile attempts to catch up. The chasm between the two will only become more pronounced as technological advances in BI/analytics continue and adoption reaches critical mass.
However, Forrester reports 74% of firms say they want to be "data-driven," but only 29% are actually successful at connecting analytics to action.
Successfully connecting analytics to actions pays off big time. According to Nucleus Research, analytics delivers on average benefit of $9.01 per every dollar spent.
S/4HANA transforms ERP from a system of record to a system of intelligence capable of analyzing what is happening in real-time and making recommendations based on the results. With in-memory computing, embedded analytics within S/4HANA allow business users to drill down to a transactional level from within the ERP solution itself. This means they have the flexibility to explore at will and gain in-depth insights without depending on IT or waiting for data to load overnight.
Processing information in memory directly, rather than reading from and writing to disk data storage, facilitates a sea change real-time operational intelligence. The simplified HANA database removes aggregation and history tables providing fast accurate information on demand and a single version of the truth at the lowest level of granularity.
If you're looking to provide business users with real-time support for operational decision-making, S/4HANA's embedded analytics functionality is the way forward.
Stay tuned for SAP S/4HANA — The Big Why, Part Two!