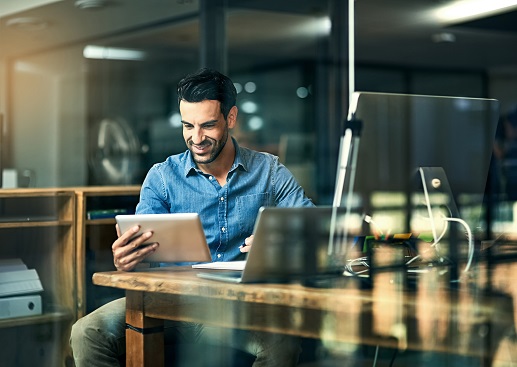 For many organizations, it is not about "Have you?", but rather "How deep are you?" in using the infinite ocean called the Internet of Things (IoT) to deliver greater customer value. IoT can enrich user experiences, optimize operations and reduce costs. Its potential has enticed many organizations to embark on IoT proof-of-concepts and pilots, but relatively few organizations have successfully made the journey to delivering full production IoT services.
The Everest Group recently published its IoT Services PEAK Matrix Assessment and Market Trends 2017: Have You Taken the Plunge in IoT Yet? report. Based on this analysis, NTT DATA Services emerged as a Leader and Star Performer.
NTT DATA Services helps clients measure the value of incorporating IoT in new or existing solutions. In some cases, it makes good business sense to dive right in. In others, it may be a voyage not yet worth taking. For example, you may build it but will anybody come? As a case in point, consider insurance companies that are anxious to collect data from home owners to deploy new risk and business models. A recent NTT DATA survey uncovered that only 24 percent of consumers are ready to put smart, connected devices in their home.
As part of our IoT evaluation process, we've defined five S-questions to keep in mind:
Seamless — Will IoT enable a more seamless user experience?
Sensible — Is there a sound business case, do people want the solution?
Secure — Is the payload encrypted, but more importantly, is the sensor the real sensor?
Scalable — Is there a low cost, efficient way to deploy the solution across the enterprise?
Standard — Is there a common way for devices and apps to share and collect information?
The hype of IoT is overcasting real-world business cases. A company considering IoT should determine the right course. One that takes into account a seamless experience, a sensible business plan, and a secure solution that is scalable and standardized in how information is shared.
Once you have fully evaluated an IoT initiative and decided to move forward, how confident are you that your IoT solution will be successful? How would you even know? For those clients executing IoT solutions, we have created a service to help them implement with confidence.
We first look at how credible the IoT solution is and help identify steps for improvement. Looking at several viewpoints, including security and accuracy, we identify gaps that would prevent your confidence from growing.
Next, we look at how reliable the IoT solution is and identify areas to enhance reliability. For example, are you taking advantage of IoT DevOps to ensure consistent and dependable deployments?
Finally we look at how valuable the IoT solution is to you and your customers. How much will the effort you expend move the needle?
So how are you navigating the uncharted IoT waters? On your own (where you forgot to plan or budget for unplanned storms and other dangers at sea)? Or did you even need to take the journey (was there a faster route by air or land or was there not even a need for the journey)?
NTT DATA Services' position in the Everest Group's PEAK Matrix affirms we have built capabilities and unique IP to help companies address their IoT needs — from those starting the IoT journey now, to companies who have been deploying IoT projects for some time. Contact us to learn how NTT DATA can jumpstart your IoT initiative or provide you a holistic assessment that identifies gaps in the 5s'— seamless, sensible, secure, scalable and standard — required to be ready to deploy enterprise wide production solutions.