Reasons to Not Rush Strategy and Planning When Adding Epic Community Connect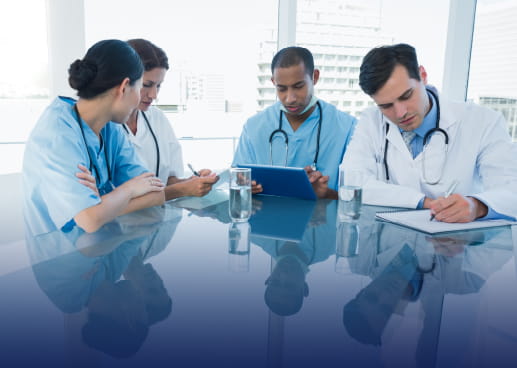 Epic Community Connect can help your healthcare organization stay close to its doctors and make clinical collaboration far easier. It can also help you lower costs by sharing those costs across many sites.
That said, it's a strategic initiative that requires a lot of thought at the beginning of the process to ensure you approach it in a way that meets regulatory requirements and serves the best interests of your organization and your medical community.
For those who aren't familiar with the program, the Community Connect (CC) program allows direct Epic customers to provision the Epic EHR platform to community physicians and hospitals. Some organizations subsidize the initial costs of the technology implementation for physicians in their community (the special carve-out in the Stark Rules making these subsidies legal has been extended through 2021), as well as some of the ongoing maintenance and support costs. It can be a cost-effective alternative to buying physician practices or satellite hospitals, because it enhances collaboration across the medical community without investing in the brick-and-mortar of other clinical practices. I've seen several examples of CC where shared patient care was as favorable (or even more favorable) than in systems where physicians were employees.
CC can be an effective way to operationalize an Accountable Care Organization (ACO) as well, because data aggregation and analysis is greatly simplified by all partners sharing a common EHR platform.
Know Why Before You Figure Out How
The four pillars of the CC Life Cycle are Foundation and Strategy, Program Development, Program Execution, and Continuous Optimization.
Arguably, the most important phase of the CC Lifecycle is the Foundation and Strategy Phase. This phase is the opportunity for your healthcare organization to develop clarity and understanding about why you are embarking on the development of your CC program. Creating the vision for your CC program and effectively communicating that vision across your organization is integral to the overall success of the program.
Whether your vision for the program is an integrated growth strategy, a pillar to your ACO strategy, or a reaction to market pressure in your region, you need to know why you are doing it, and incorporate that understanding into your strategic plan. A clear purpose and vision will help engage the internal operation divisions needed to develop, and stand up, for your CC program to keep them working in the right direction. It can also help you understand what metrics and benchmarks will indicate progress as your program matures.
Don't Approach Community Connect as an IT Project
While technology is integral to CC, it is not an IT project. It is an organizational strategy that requires the participation and commitment of virtually all your organization's administrative and clinical functions. An effective CC program encompasses leadership, governance, legal, finance, revenue cycle, HIM, compliance, regulatory, clinical, sales, marketing, PMO, and IT resources. All these stakeholders must participate in a collaborative and disciplined approach to create and administer this long-term commitment to your CC customers. That's why you need to spend time and thought during the Foundation and Strategy phase to outline your organizational scope of services, resource investment, and how to leverage the services you deliver to your organization today in support of a potentially large external customer base. Without this level of organizational acknowledgement, and commitment to the magnitude of the CC program constructs, there is no ability to effectively manage and understand the overall cost of implementing a CC program.
Because of the complexity of the project, many organizations work with an Epic-certified vendor who has specific CC experience. That prior knowledge can help you avoid missteps that can cost time and money. Often, the costs of the vendor are more than offset by the costs avoided by overlooking something important or by alienating your medical community with a poorly designed roll out. Even if you plan to do all the implementation with inhouse staff, this is the time to invest in an experienced and expert consultant.
Plan for the Long Run from the Outset
While you are in the Foundation and Strategy phase, you'll also want to create a roadmap for how you'll develop, execute and continuously optimize the program. While there will be some details that will develop along the way, you should have a solid playbook to guide your complex team of people. That's another reason to have a CC expert on your team. While there are probably many internal staff members capable of creating and documenting the plan, an outside vendor who is solely focused on this project will move the planning along much faster. Your team has a complex medical system to manage, and having someone who is both focused and responsible for the plan and collaborative playbook development, allows your team to fully participate without neglecting their other responsibilities.
While a good consultant can guide and document your plan, be sure all stakeholders have a say in the areas that affect their workflows. That will increase the chances that the program plan is thoughtful and thorough, and it will greatly increase your team's commitment to success.
NTT DATA is the only Epic services firm that provides end-to-end solutions from hosting and application support to comprehensive consulting, including expert help to plan, implement and support a robust Community Connect program.
Learn more about our Epic offerings.
To learn more about how NTT DATA can help with Community Connect, email Steve Hayter.