Soporte administrativo y de contenido
Haga equipo con nuestros diestros y experimentados consultores a fin de desarrollar soluciones para optimizar la funcionalidad del sistema de administración del aprendizaje (LMS, por sus siglas en inglés) para respaldar la implementación de cursos de capacitación e informes normativos.
Desarrollo de cursos de aprendizaje en línea
Mejore la integridad educativa del contenido, valide principios de aprendizaje y colabore con representantes de áreas funcionales para desarrollar cursos de aprendizaje en línea eficaces.
Soporte para el usuario final
Obtenga los beneficios de contar con un servicio de asistencia 24/7 con soporte global nacional e internacional plurilingüe, gestión de eventos de capacitación dirigida por un instructor (ILT, por sus siglas en inglés) y registro de asistencia y créditos.
Evaluación de la tecnología de aprendizaje
Aproveche el análisis actual de plataformas y tecnología, las recomendaciones de integración y las pruebas para hacer de un entorno de tecnología de aprendizaje parte integral de su sistema de calidad.
Nuestras soluciones integrales de aprendizaje mejoran el cumplimiento de las políticas y sus procesos, y optimizan las estrategias de enseñanza y los resultados.
The Immersive Reality of Xverse
Learn how enterprise organizations can change business operations through real business cases.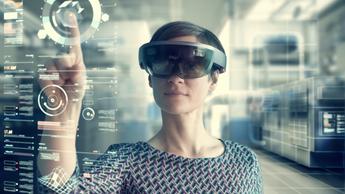 Qué esperar en el 2020: Greg Betz responde cinco preguntas clave sobre los datos, la inteligencia y la automatización
Learn about the virtual technologies that allow physicians and medical students to research migraine treatments.