AI Study AI Accelerated
The pressure to accelerate AI is on! New research on artificial intelligence (AI) by NTT DATA and Oxford Economics across eight key industries reveals AI is critical for the future. According to the research, 44% of executives believe that failure to implement AI will adversely affect their bottom line in the years to come.
With rapid changes sweeping the world, our respondents agree that change could be swifter. Only 30% describe AI adoption as "fast", even as all industries are taking key steps to embrace AI, despite largely uneven adoption.
In a world where massive disruptions are raising the stakes, organizations that act quickly and reinvent themselves digitally will thrive.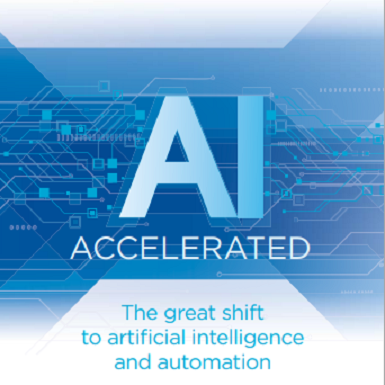 The report will help you:
Examine AI adoption by eight different industries
Learn how organizations are using AI-related technologies
Understand risks and ethics related to AI
See what leaders are doing right
Identify essential next steps on your AI journey
Download your complimentary copy!