How Can Health Plans Use Salesforce Industries and Health Cloud to Enhance Member Experiences?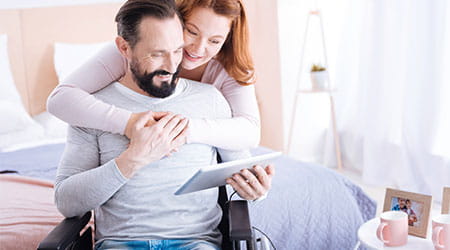 Providing personalized healthcare services has become a necessity for healthcare payers and providers. Members today expect an omnichannel, personalized experience with health insurance companies while insurance providers strive to get a 360-degree view of members at every touchpoint. These dynamics force health plans to reimagine their IT systems, transform legacy processes, streamline disparate health records, and make them interoperable.
Salesforce Industries has significantly augmented the payer and provider capabilities in the Health Cloud evolution. It has now enabled members to provide omnichannel capabilities with a rich user experience. Payers are critical in administering the care process involving providers and members. Salesforce Industries strategically brings together different electronic health records and amplifies their value.
Take charge of your members' healthcare journey
Payers can provide personalized care to members without any complex custom code using a rich user set of out-of-the-box business processes, an insurance-specific data model, guided navigation flows, and click-based integrations. Here are some ways in which Salesforce Industries can help you take charge of your members' healthcare journey:
Have health-focused conversations: Secure chatbots significantly reduce the burden on a contact center by addressing standard, repetitive requests. Salesforce Industries can make your contact center agents more innovative and productive by routing the right calls to them in line with their skill set. The Salesforce Member 360 platform provides an agent with a dashboard view of member records, medical history, and claims. This way, your agents can avoid oscillating between complex systems and have personalized health conversations with members. With the Milestone feature, they can track service-level commitments and avoid heavy penalties for violating them. The Next Best Action feature allows scheduling vaccination.
Make providers happy to serve members better: Identifying new providers, engaging them through marketing campaigns, qualification, credentialing, contracting, personalized communications, and guiding them to the next steps are integrated into this platform. Salesforce Industries makes the necessary data accessible to providers and payers from a single source. Complex credentialing and contracting processes become much faster and more accurate with pre-built integrations and digital signature tools, such as DocuSign. Providers can easily manage their profiles, applications, patient records, queries, care processes, and more through a user-friendly portal.
Make the population healthier: Together, payers and providers can leverage technology to expedite care management for the members who need it the most. Salesforce Einstein allows providers to identify high-risk members and prioritize their healthcare needs. This platform can help case managers process authorizations, view complete patient records, check medical/non-medical events and coordinate with case managers. Members can have personalized interactions with their care teams and track their care plan progress across all channels.
Best practices for payers to implement Salesforce Industries
Onboard key stakeholders and determine the use cases: This is the time to sit down with your key stakeholders across departments to analyze the current processes and workflows. Assess any gaps in the current processes and visualize improved and new processes. Consider the impact of these on members and providers alike. Before investing, you must know a solution's features for payers. Determine the proper use cases to deliver a seamless experience for members and providers.


Data model design: A data model is a set of objects and fields used in Salesforce records. For the healthcare industry, use the data model rich with insurance-specific objects aligned with payers' needs. Health Plans will find data models, such as Code Sets for Diagnosis and Procedure, Claims, Electronic Health Records, Health Insurance, Intelligent Appointment Management, Home Health Care, and others relevant to their needs. These models can also help lay a robust foundation for security and compliance and keep the middleware platform ready.


Implement, test, and adopt: The healthcare industry is complex. If organizations wait to accomplish all their business goals with a big-bang approach, it is a recipe for failure. Instead, healthcare organizations can adopt an MVP-based, agile approach, bringing forward the most important business functionality in a shorter period. It can be developed iteratively by adding functions and features based on criticality. This approach reduces the time to market and significantly increases user adoption. Quality assurance is an integral component of the success model. Salesforce Industries is very well suited from a technology footprint standpoint to implement this approach. Many customers have successfully rolled out complex features by adopting this methodology.
Case in point
A large non-profit, community-focused health plan needed to design a seamless experience to support and enrich the complete life cycle of member engagement. Providing members with a channel for self-service transactions and enabling end-to-end digital experience was also critical.
NTT DATA helped perform requisite process mapping, workflow mapping, and blueprinting. Through the discovery process with the key stakeholders, we quickly identified the most critical business functions that needed to be implemented and created a visual prototype for the stakeholders to provide consistent and continuous feedback. Omnistudio, Flex cards, Omniscripts, and integration procedures were heavily leveraged to build and deploy the solution. It significantly enhanced the payer's relationship with their members and agents by drastically reducing the turnaround time for quotes and onboarding. We continue to work with this client to enable more value-added features to achieve their vision of providing access to affordable, high-quality healthcare.
NTT DATA has been recognized as a Leader in Everest Group's Healthcare Payer Digital Services 2022 PEAK Matrix Assessment Report. Reach out to our Salesforce experts to discuss how we can turn your routine healthcare transactions into intelligent member interactions.