Customers Are Loyal to Experiences — Not Banks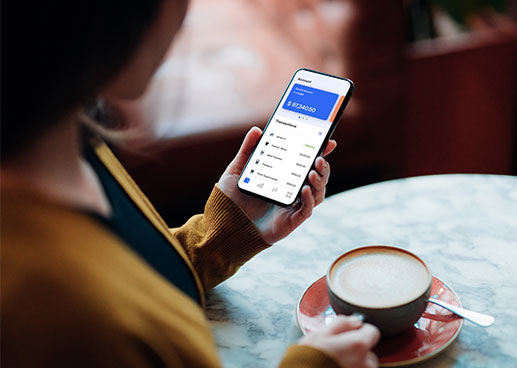 Customer demands are changing faster than financial providers can keep up. In 2020, customers accelerated their migration to digital channels and relied on digital-first experiences to make remote banking fast, secure, and painless. Previously loyal customers lost patience for lengthy phone calls and complicated paperwork. In response, innovative competitors rushed in to offer technologies that proved to make their customers' lives easier, from robo-advisors and automatic portfolio rebalancing to face-scanning authentication and heightened security. As a result, traditional banking, wealth management, and capital market companies failing to modernize — while continuing to use legacy systems and outdated processes — risk more than just their time; they virtually guarantee losing customers, revenue, and reputation.
So, how can financial institutions keep up with these evolving demands? One way to meet demands is by reconfiguring business strategies to focus on customer experiences rather than product features. We believe delivering a delightful customer experience should be a top priority for financial institutions and banks that aim to keep up in the fluctuating landscape — a landscape where customers are loyal to experiences, not banks.
What's stopping providers from delivering better customer experiences?
In 2021, NTT DATA and Oxford Economics fielded a survey to 100 North American businesses and IT executives from the banking, wealth management, and capital market sectors to discover how organizations are approaching key digital transformation initiatives emerging from the pandemic and beyond.
This study found that two-thirds of financial services executives feel customer wants and needs are changing too rapidlyto deliver positive experiences, which is likely why just 39% indicated above-average customer satisfaction. Financial services respondents identified customer satisfaction as a primary driving force of organizational strategy. They believe product and service quality (50%), digital experiences (45%), and flexible services (42%) are the most important factors to consider when determining how to provide value to customers.
How can providers prioritize customer experiences?
We believe that financial services executives should focus on technology investments, workforce needs, and strategy — because these efforts pay off. Surprisingly, only 6% of our sample have invested in artificial intelligence, developed culture and organizational purpose for their workers, and ensured strategic and operational changes put customer needs first.
Most of these leading executives believe they are better able to keep up with rapid changes in data regulation. In addition, some of these executives report substantial revenue growth and are more likely to provide higher quality products and services to their customers.
What do customers expect from banks?
Customers expect more from financial institutions than ever before. Customers want high-quality customer service, low fees, security and fraud protection, and mobile and online access. They also want banks to be socially responsible, support and advise them through financial hardships, and contribute to the community in meaningful ways. It's no longer enough to distribute good products and services and expect loyalty.
What makes a positive customer experience?
According to research, " … nearly 80% of American consumers say that speed, convenience, knowledgeable help, and friendly service are the most important elements of a positive customer experience." We believe four key pillars can meet these primary needs and deliver a positive digitized banking experience.
At NTT DATA, we help banking and financial institutions delight their customers by focussing on these four pillars. Organizations that build the foundational components of CX can deliver the speed, convenience, knowledgeable help, and delightful service that customers expect. Our strategy starts with customer-centric goals and employs expert consulting, advanced technology, and partnerships to move from strategy to implementation and operation.
Read NTT DATA's Innovation Index: Digital Strategies for an Era of Constant Disruption to learn more about the digital strategies industry leaders use to overcome challenges.