Build Meaningful Relationships with Your Group & Voluntary and Life & Annuity Insurance Members Using Salesforce Industries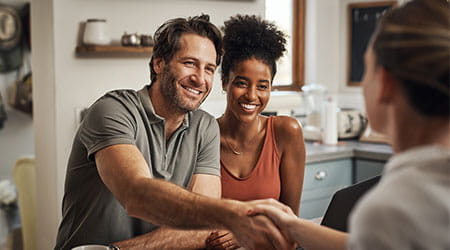 Insurers, like any other industry, are influenced by a number of external and internal factors that impact their ability to maintain market leadership, meet customer expectations, and comply with changing regulations. Customers in today's digital age expect services that are hyperconnected, instant, and non-invasive. They are loyal to services over products and want insurers to play their adviser's role. Regulations like GDPR and Solvency II also compel insurers to redesign their systems and ways of working to ensure the security, transparency, and privacy of member data.
Insurers are now looking to change their business model and promote a healthy lifestyle among their customers to reduce hospitalization and minimize the need for claim payouts. As a result, they must develop digital capabilities to engage their insureds and encourage them to increase their overall wellness. This will increase the insurers' competitive advantage. NTT DATA has a proprietary integrated framework named Global Insurance Digital Platform (GIDPTM) that stitches together best-of-breed component-based architecture, connections, process mapping, automation tools, forms, and compliance solutions. It helps Life & Annuity (L&A) insurers, and the Group & Voluntary lines of business, in launching products, serving members, automating business processes, and providing a comprehensive system of engagement.
Salesforce Industries empowers multiple personas across layers
The Salesforce Industries platform, which is enabled by other industry-leading technologies, is an essential component of GIDP's architecture. Salesforce has augmented Financial Services Cloud by combining the industry-specific capabilities of Vlocity. It is powered by the digital interaction platform OmniStudio to engage members throughout the life cycle of a policy. Salesforce Industries caters to multiple personas as part of the GIDP architecture. It is used to provide a member portal and an employee portal for front office services. Front office services are enabled by an intelligent contact center. It provides an agency portal and an employer portal for partners.
The middle office layer is powered by various standard and custom microservices related to products, policies, quotes, payments, applications, approvals, claim settlements, etc. Document generation and e-signatures are automated to provide seamless digital automation for quick turnaround. In the back office, core policy management systems such as Lifesys for closed block (NTT DATA proprietary) and GIDP partner policy admin systems for new business are integrated using the MuleSoft AnyPoint API management system. They provide a bidirectional data flow for installing or updating new policies, as well as extracting key policy information to provide a 360° view of the member to customer service reps administering the policy.
OmniStudio is a modular, industry-specific, and reusable set of task-based components like OmniScript, Integration Procedure, DataRaptor, FlexCards, etc. It helps us engage customers through an intelligent contact center wherein agents' capabilities to address customer queries are amplified by global search, faster verification, unified desktop view, and transaction/process management.
Identify the right use case for your business
As an insurer, the first step for you is to determine the suitability of the Salesforce Industries platform for your business. Salesforce Industries is best aligned with the following use cases where your organization is:
A large Group & Worksite / L&A insurer with an open/closed block business that wants to shift from heavy manual labor to standardized and automated processes to improve profitability and reduce technical debt.
A mid-sized Group &Voluntary/L&A carrier that wants to accelerate the time to market for competitive products and leverage variable launch costs to be able to launch niche products.
A new entrant in the L&A space that has limited to no infrastructure and needs an end-to-end solution (including risk and regulatory) to launch new products at minimum upfront costs. For example, a private equity firm acquires a licensed life insurance company without any products and wants to launch new products.
Best practices to implement Salesforce Industries
1. Bring your stakeholders on the same page
Apart from defining the goals of this implementation and aligning them with enterprise goals, understanding the key stakeholders' expectations is critical to avoid conflicting priorities within the organization. Ironing out differences at this stage makes the implementation efficient and cost-effective. Identify the available talent and expertise for such implementation. Engaging a recognized partner to help drive this initiative ensures optimal utilization of time and resources invested.
2. Establish an achievable execution roadmap
Execution goals and timelines need to be achievable, measurable, and balanced considering the number of migrations. A big bang approach to implementation that involves too many parallel tracks of migration can disrupt your business. Implementation in a phased manner should also factor in unexpected barriers and deviations. Prioritize the processes to be refreshed or migrated. Not every process is worth investing time and money at an early stage.
3. Overcome internal barriers to maximize return on investments
While innovative solutions come with significant benefits in terms of time, costs, and customer engagement, their realization hinges upon certain internal organizational factors like complex pricing preferences, the nature of the product catalog, legacy processes, etc. often become impediments to achieving a real return on investment. Overcoming them will help you get more out of the program.
Case in point
A large insurer who wanted to digitalize and outsource their group and worksite closed block claims management process to reduce operating costs. Leveraging the GIDP architecture, NTT DATA developed a highly configurable claims engine with intake, auto adjudication, and communication capabilities that can be integrated with any policy admin system which enabled the insurer to avoid swivel chair, reduce headcount by 15 percent and the average handling time by 25 seconds.
NTT DATA is recognized as a Leader in the NelsonHall Vendor Evaluation and Assessment Tool (NEAT) for Salesforce Services, 2022. Reach out to our Salesforce experts to discuss how we can turn your routine insurance transactions into intelligent interactions.