Don't Let Data-Disconnect Derail Your CX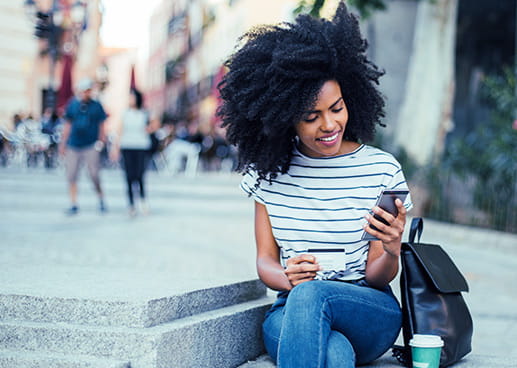 In my last article, Disruption Need Not Derail Your Business, I looked at how today's consumers have been conditioned by digital leaders (Google, Apple, Amazon, Netflix, Uber, Airbnb, etc.) to expect a fulfilling, personalized and perfect experience with every interaction. I also examined the inextricable link between subpar customer experience and death-by-disruption — a toxic, often terminal combination.

In this article, I'll review how today's increasingly complex IT landscape, with its countless data-disconnects, is all but killing off any chance you have of providing a satisfying, personalized, connected experience for your customers. But all is not lost. Integration platform-as-a-service (iPaaS) platforms and third-party service providers such as NTT DATA can help your organization connect all the dots and deliver a customer experience par excellence.
Customer centricity vs crippling cloud complexity
Two decades in, and the cloud is at the front and center — and will be the future — of all business innovation and growth. Unquestionably, cloud computing has been the most exciting and disruptive force in the tech market in the last two decades, and it will continue to disrupt traditional computing models through 2020 and beyond.
But with this potential comes great challenges. The cloud has become increasing complex and somewhat unruly. The vast majority of businesses today operate in a hybrid (on-premise and cloud) environment and nearly 90% of today's organizations have deployed multi-cloud environments. If you've been in business for more than a decade, you're also wrestling with a significant swath of core, monolithic enterprise applications deployed on-premise.
In this complex, sprawling environment, there is no easy answer to the question: Where is the data?
It is spread across multiple, disparate databases, data-marts and on-premise data warehouses. It is siloed in numerous, disjointed and disconnected applications in the cloud and on-premise. You know that it's pouring into your business at an unprecedented volume, variety and velocity, but is it fueling analytics and flowing through processes to improve customer satisfaction?
Most critically, your customers are being driven away by a thousand data-disconnects. Results from a recent survey independently carried out by Opinium Research speak directly to the extent and consequence of this expectation/ experience disconnect. According to the survey, "82% of consumers believe organizations provide a disconnected experience, failing to recognize preferences across touchpoints and provide relevant information in a timely manner. Nearly three-quarters (72%) of global consumers would consider changing service providers in response to receiving a disconnected experience."
iPaaS for integration ease and customer connectivity
Integrating on-premises applications with new software-as-a-service (SaaS) applications, the Internet of Things, and mobile devices is a key requirement for businesses that want to keep innovating, but only if integration extends all the way into core ERP systems — achieving seamless digital enablement for increased speed, agility and, most importantly, an immersive, satisfying user experience.
Relying on past integration approaches such as point-to-point integration, batch integration, or FTP files can't keep up with today's digitally driven pace of change. As your company embraces cloud-driven transformation, it is imperative to have a holistic integration strategy that ties disparate data and applications and business processes together.
One integration strategy gaining popularity right now is to leverage integration-platform-as-a-service (iPaaS) technology, which Gartner defines as "a suite of cloud services enabling development, execution and governance of integration flows connecting any combination of on-premises and cloud-based processes, services, applications and data within individual or across multiple organizations."*
IPaaS has been around for about a decade, but with the need for secure, scalable integration solutions growing exponentially, the IPaaS market is rapidly maturing and gaining traction, leading pundits to predict huge growth. According to MarketsandMarkets, the Integration Platform as a Service (iPaaS) market size is estimated to grow from $528.0 million in 2016 to $2,998.3 million by 2021, at a CAGR of 41.5%.
Top benefits of iPaaS include speed and ease of integrating disparate applications (both cloud and on-premise), centralized data access for right on, right now decision making, cost efficiency by eliminating custom code work for integrations, and scalability and flexibility to meet future requirements.
While these benefits speak volumes to CIOs and tech-savvy business leaders, what matters most is how their collective integration value positively impacts the customer experience. We've seen data disconnects wreak havoc among laggards in today's customer-centric digital world. Now is time for new leaders to emerge by leveraging the latest integration tools, platforms and best practices to achieve lasting and meaningful customer connectivity.
Expertise needed for CX greatness
Digital success in the realm of customer experience hinges on third-party services providers such as NTT DATA with the specialized experience, resources, methodology and end-to-end integration expertise needed to transform today's complexity into tomorrow's digital mastery.
Speed, flexibility, accountability and value are the new guiding principals in re-designing core applications and business processes and leveraging emerging technology. Progressive, unwavering, customer-obsessed focus leads the way.
At NTT DATA we understand that proven systems integration experience, mastery of iPaaS offerings and deep API expertise is vital to wresting strategic, sustainable value from complexity and providing meaningful and engaging customer experiences.
NTT DATA helps organizations address integration challenges with a comprehensive approach to cloud migration that puts integration first, helping our clients create robust integration platforms to modernize their on-premise legacy applications while adopting the latest cloud-based offerings in a meaningful and rapid manner.
Contact NTT DATA today to learn how our CX and integration experts can ensure data disconnects never derail your business.
*Gartner Glossary, Integration Platform as a Service (iPaaS), https://www.gartner.com/en/information-technology/glossary/information-platform-as-a-service-ipaas