NTT DATA Fuels Open Innovation Culture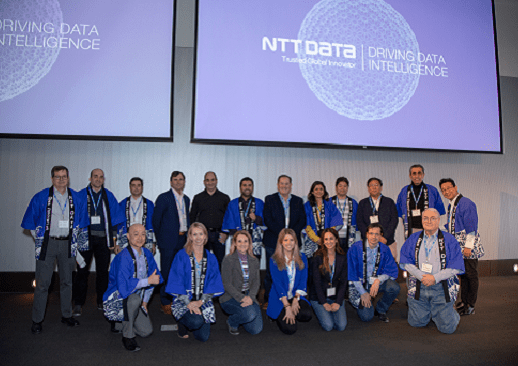 Is Your Startup Ready to Change the World? Join Us!
Calling all entrepreneurs and startups whose innovative technology-based solution addresses a major shortcoming of today's world! Do you believe your company's go-to-market strategy has a chance to succeed above all others? There's an easy way to find out – an application to NTT DATA's 10th Annual Open Innovation Contest.
This competition invites startup businesses around the globe to submit ideas for new technologies that can make the world a better place. All contest entry categories align with the UN's Sustainable Development Goals, which promote progressive approaches to solving hunger, poverty and inequality.
Entry Categories
Any startup or entrepreneur may submit a proposal for a collaborative business aligned with NTT DATA companies in the following fields: Healthcare and Life Sciences; Finance, Insurance & Payments; Automation & Mobility as a Service; Telecom & IoT; Physical Stores & Marketing; Smart Automation; Data Distribution and Disruptive Social Innovation.
Let's take a closer look at what type of proposal NTT DATA is looking for in each of the entry categories:
Healthcare and Life Sciences — We are seeking proposals for digital technology solutions for a sustainable society to overcome social problems, such as declining birthrates and an aging population. Solutions should lead to improved health and higher quality of life.
Finance, Insurance and Payments — With the advent of API usage by financial institutions, other industries entering the financial industry, and a transition to a cashless society, society is undergoing dramatic changes. We are looking for proposals that lead to the advancement of finance, insurance and payments, and the transformation of business models.
Automotive and Mobility as a Service — We are seeking proposals for new technologies and services that benefit automobile and transportation companies in the CASE (Connected, Autonomous, Shared & Services, Electric) era. Specific examples include the creation of new transport experiences, services managing the re-charging and dispatching of vehicles and social infrastructure technologies that support an efficient and ultra-safe self-driving society.
Telecom and IoT — As 5G networks will be widely spread within the next few years, we are seeking proposals for unprecedented services and solutions that enable us to effectively leverage 5G networks, as well as to develop and operate in flexible 5G environments. In addition, we are accepting proposals for IoT-based applications.
Physical Stores and Marketing — To create a new store experience that combines real and digital services, we are seeking proposals that will lead to automation of store operations and services, customer services that utilize innovative data and mechanisms, and data utilization activation to upgrade products and services.
Smart Automation — We are seeking proposals that lead to process innovation by automating "business processes" and "judgment" through the use of Robotics and Cognitive, which goes beyond the automation of routine and routine work.
Data Distribution — There is an increasing need to utilize the data and paper information held by individuals/companies and devices. We are seeking proposals that address the means, methods and solutions for data management that, through analysis of diverse data including data silos and data in various formats, offer a single-view data presentation.
Disruptive Social Innovation — We are seeking proposals that use new business models and innovative technologies to break down stereotypes, create new social transformations and bring about discontinuous development (progress in stages) in any industry.
The Contest
Entrepreneurs and startups in 16 host cities spread across the globe among 14 countries will compete for the chance to be named a finalist in their city contest. Once declared a finalist, NTT DATA experts including innovation leaders and chief technology officers of the company will provide business development and mentorship to prepare for the 2020 grand finale in Tokyo on January 24th where all finalists from across the globe will compete.
The 2020 grand finale contest winner will receive up to $100,000 to develop a proof of concept (POC) with NTT DATA clients and the support of our dedicated team of expert consultants, technologists and business experts.
We invite you to read more on our contest website and reach out to OfficeofCTO@nttdata.com for more information.